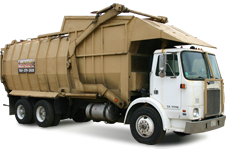 More Info
Our Family of Companies
GREEN LINKS
QUICK LINKS

Save
Save
Save
Save
Save
Save
Welcome to the Thomas Family Companies
Since 1972, the Thomas Family has proudly served the Kern River Valley's solid and liquid waste management needs. Whether you are a residential or a commercial customer, you can count on us to provide you with excellent service and affordable pricing on solid waste handling which includes FREE Blue Bag Recycling, septic and grease trap pumping and, portable toilets rental and service. In addition to our customer service, we have a strong commitment to our community and believe in investing in it to keep the Kern River Valley beautiful and strong through events like Kern Valley Pride Day, college scholarships and donations.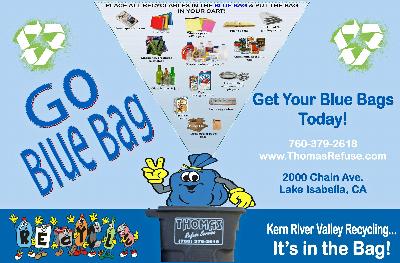 Recycle for FREE with our Blue Bag Program!!!
Save
Save
Save
Save
Save
Save
Save
Save
Save
Save
Save
Save
Save
Save
Save
Save
Save
Save
Go Blue Bag Recycling!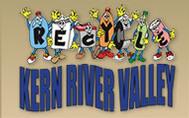 Blue Bag Recycling is a free and easy service available to all of our commercial and residential solid waste customers. Upon request you will receive a roll of 36 gallon blue bags that allows you to put all of you recyclables from plastics to cardboard into that you then will put into your trash cart/bin. No more having to remember if it's recycle day because now every service day you can recycle! Your efforts to separate recyclables from the trash will have a positive impact on our landfills and assist our County in meeting the California diversion goal!
It's not all trash - learn how you too can complete the cycle!
R-E-C-Y-C-L-E
It begins with you and me
read more on Go Blue Bag Recycling! >
SEPTIC • PORTABLES
No matter what your septic or portable needs may be, we can handle the job.
We pride ourselves on providing excellent service and affordable prices.
read more on >